Life-changing pet essentials.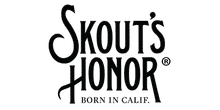 Precious Paws Boutique is proud to carry Skout's Honor in Myrtle Beach, South Carolina. Our natural, professional strength cleaning products offer Better, Faster, Stronger solutions to your pet stain and odor problems. Our Enzyme-free formulas are compatible with other cleaners, require no pretreatment or special storage and handling and never expire. Most importantly, they are super powerful and effective - they really work! Welcome to the next generation of green cleaning technology.
Our revolutionary, probiotic grooming products are designed to support your pet's natural defenses against shedding, itching, dryness, hot spots and odor - for a naturally-balanced and healthier-looking skin and coat.
Dog Product
GROOMING ESSENTIALS KIT
CARPET RESCUE KIT
DOG ESSENTIALS KIT
Cat Product
SHOP CAT ESSENTIALS KIT
PROBIOTIC SHAMPOO & CONDITIONER
PROBIOTIC DEODORIZER
PROBIOTIC SHAMPOO
PROBIOTIC DETANGLER
GROOMING ESSENTIALS KIT
Come visit our pet boutique in Myrtle Beach, SC specializing in quality food, treats, and supplies for cats and dogs.