Fresh & Filtered Water for Healthier Pets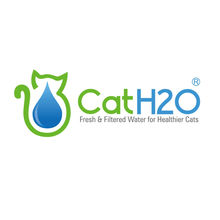 Precious Paws Boutique is proud to carry CatH20 in Myrtle Beach, South Carolina. Is your cat drinking from the faucet?
They love running water as their instinct tells them that running water is CLEAN WATER ! Let's upgrade to a Cat H2O and stay hydrated & healthy.?
Cat H2O was found in 2014 with the aim to design and manufacture better products with your cat's wellbeing in mind. We are proud to have worked with PDD Design of the UK; Aristopet, a leading pet care manufacturer in Australia and AA Aquarium, manufacturer of millions of high quality water pumps.
Come visit our pet boutique in Myrtle Beach, SC specializing in quality food, treats, and supplies for cats and dogs.